Alabama MTSS Regional Coach Kevin Connell presented an overview of Multi-Tiered Systems of Support (MTSS) and Problem-Solving Teams (PST) to Goal 1 coaches and support team members at the Shelby County Instructional Services Center in Alabaster on Sept. 15, 2023.
The braiding of MTSS with Goal 1's MTSS-Reading initiative is focused on improving reading achievement for students with disabilities in the middle grades. This partnership holds great promise for achieving sustainability and improving student literacy proficiency.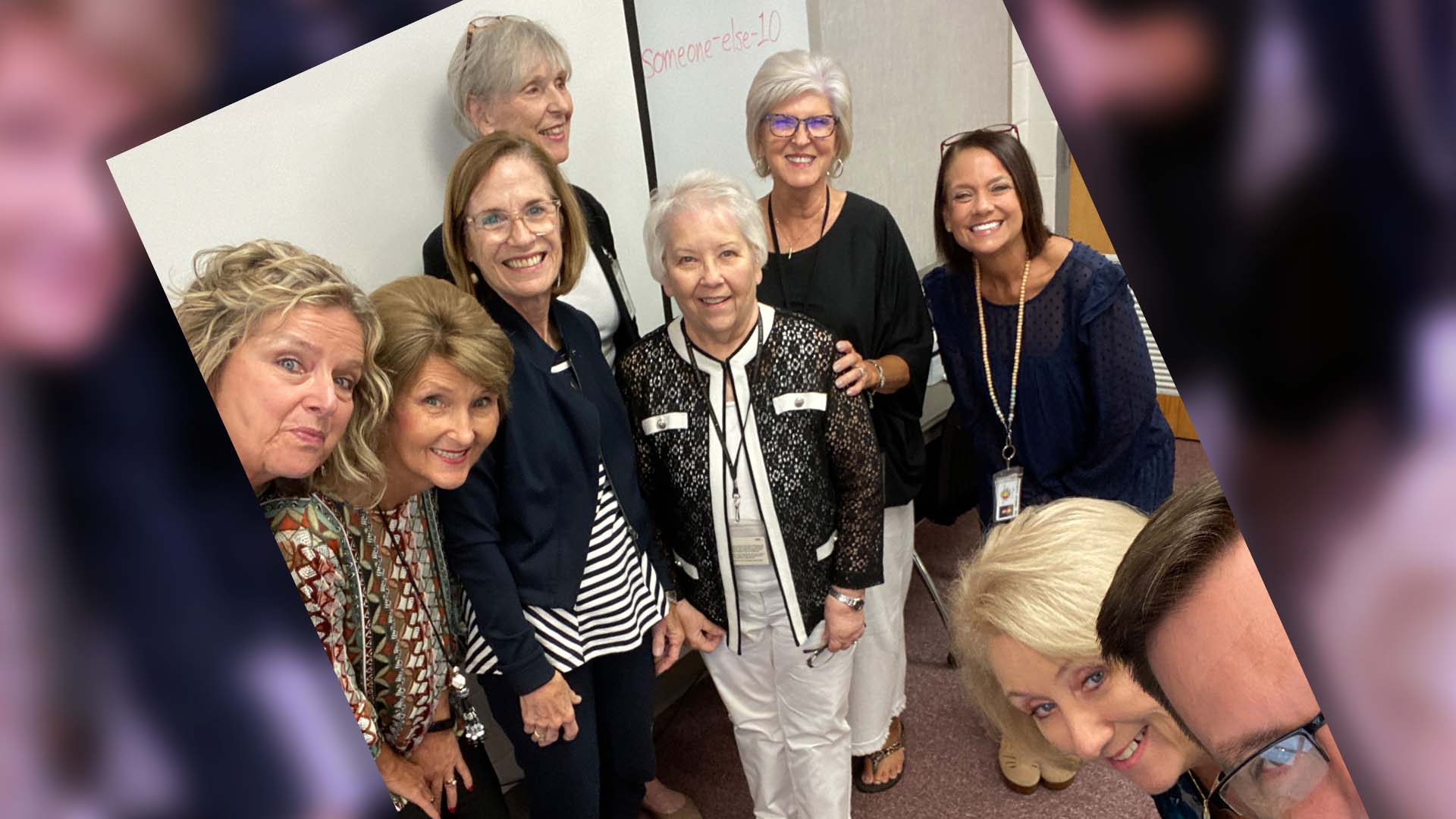 Attending the training were Lisa Dear, Vickie Brown, Betsy Stockdale, Marian Parker, Marti Rizutto, Pam Gann, Ashley Cawley, Sonja Hines, and Kevin Connell. (Not pictured: Ashante Batson)
Sustaining Co-Teaching/Co-Planning
The co-teaching/co-planning model pairs a general education teacher with a special education teacher, who plan and implement instruction for students in an inclusive classroom.
Coaches from Alabama's State Systemic Improvement Plan continue to assist schools in their co-teaching/co-planning initiatives.
Two recent presentations focused on:
embedding effective co-teaching approaches in co-taught academic lessons
demonstrating the purpose for two teachers to be teaching the classes
incorporating specially designed instruction and accommodations in co-taught lessons
implementing scheduled and effective co-planning procedures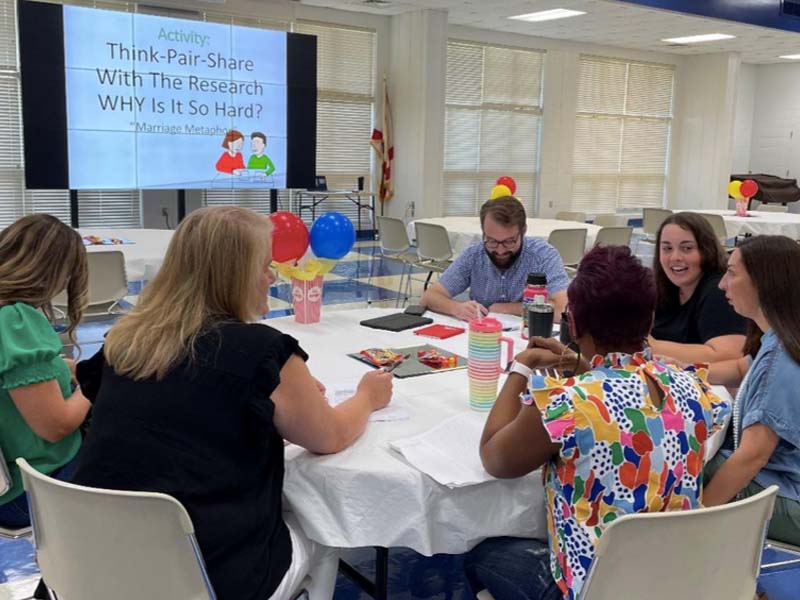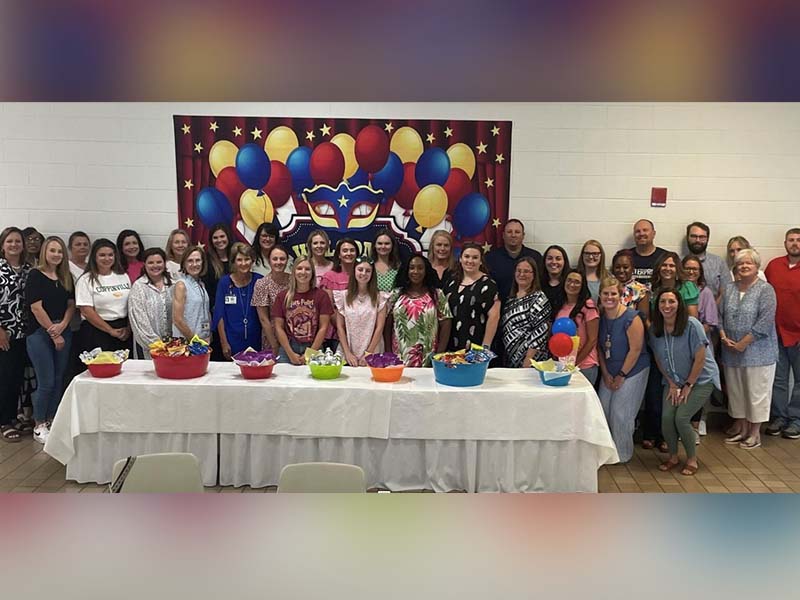 On July 27, 2023, coaches Vickie Brown and Fannie Adams trained co-teaching/co-planning dyads at Enterprise High School.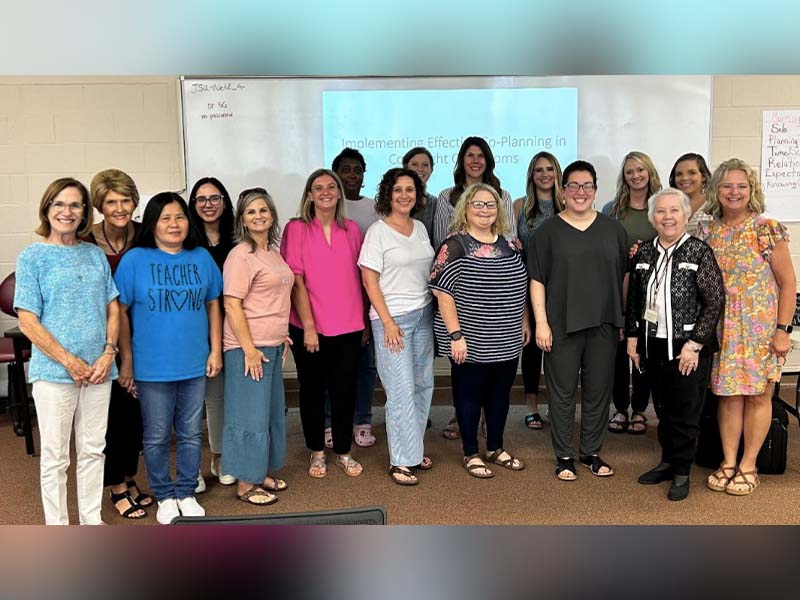 Coaches Vickie Brown and Lisa Dear presented training to teaching pairs, or dyads, at Jacksonville State University on July 12, 2023.